Solutions for Survey Analysis
Review key survey analysis metrics to gain actionable insights, improve your team, and ensure customer satisfaction.
No matter your field, in today's world, you need to be able to track large amounts of data on a daily basis. Conducting surveys can be a particularly useful way to gather information. Further, you can gain actionable insights to improve your business. However, it can be easy to get overwhelmed by the sheer volume of data you collect. Survey analysis dashboards showcase critical KPIs in one location, making it significantly easier for you to pinpoint key takeaways and share your insights with your team. 
That's where Smart Dashboard comes in. Whether you need to analyze customer satisfaction or conduct an internal survey to learn more about your team, Smart Dashboard's fully customizable dashboards put the information you depend on at your fingertips, making it easy to track key performance indicators in real time. Check out our sample survey analysis dashboard below to learn more. Then, request a demo from our sales team for a complete walkthrough of Smart Dashboard.
Access live 30-minute demo with our experts
Survey Analysis Dashboard Examples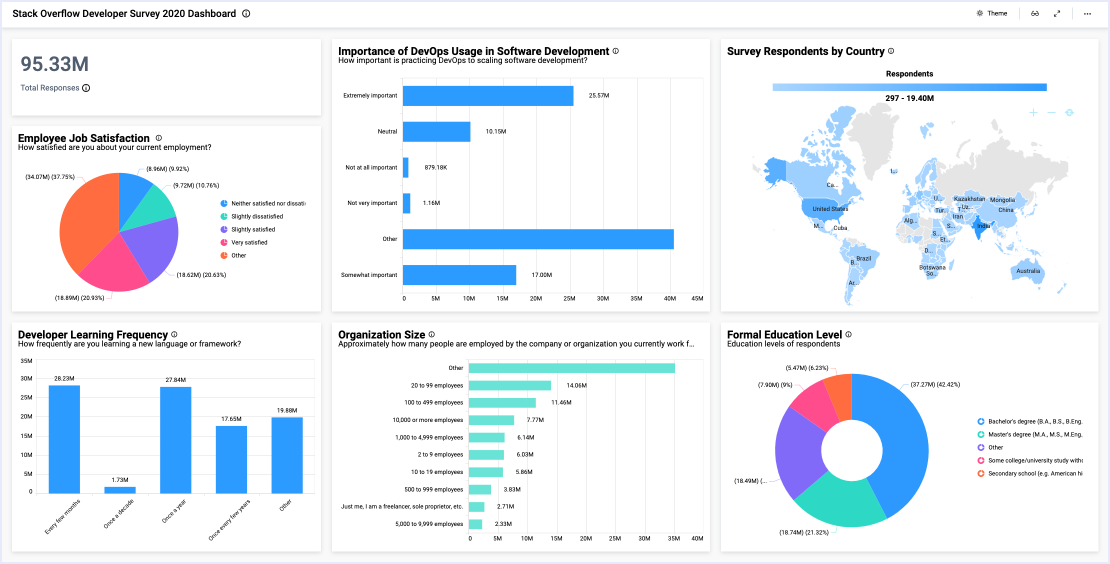 Smart Dashboard's survey data analysis dashboard provides insight into the developer community. For example, with this dashboard…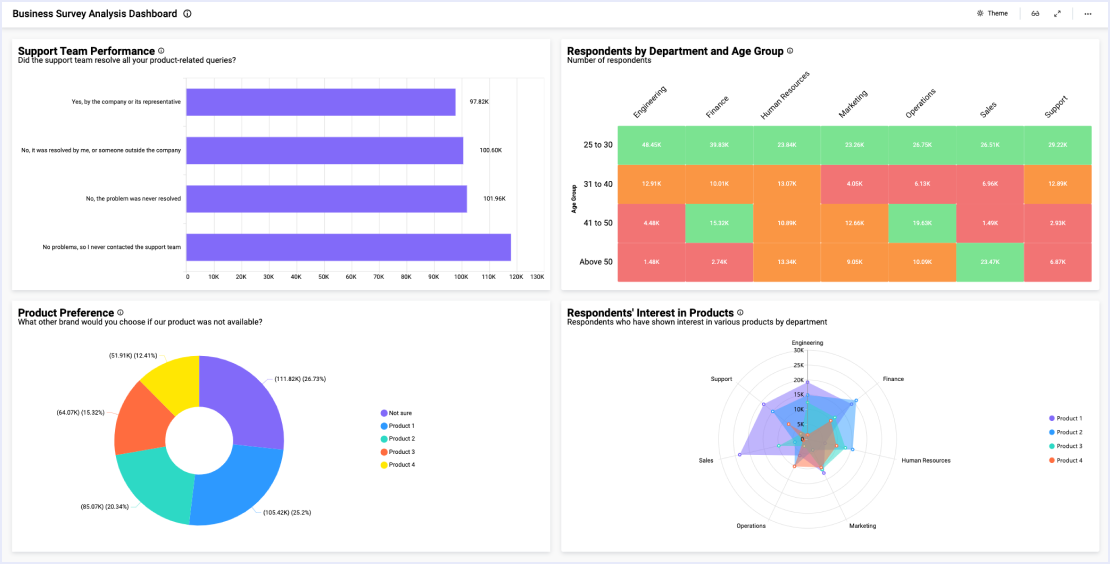 Smart Dashboard's business survey analysis dashboard displays survey analysis metrics regarding customers' experiences with the company. For example, with this dashboard…    
Smart Dashboard for Survey Analysis – Common Metrics
With Smart Dashboard's user-friendly dashboards, you can track all the survey analysis KPIs that your team depends on:
Customer satisfaction KPIs
Brand awareness metrics
Demographic data
Internal survey data, such as employee job satisfaction
We'll help you find the best solution for you