Solutions for Pharmaceutical Industry
Monitor all pharmaceutical KPIs in one place and increase profits. Track production quality, prescription sales performance, and more.
In the field of pharmaceuticals, analyzing production and sales performance over time is very important for better decision-making. You need to depend on different KPIs like LAR, PQCR, Takt Time, and Lead Time while producing a drug. Similarly, it's important to monitor sales metrics such as NBRx, TRx, and NRx. With Smart Dashboard's pharmaceutical dashboards, you can access all such pharmaceutical KPIs in one place. 
By utilizing the insights provided over sales performance KPIs, the marketing and sales teams can better identify the conditions for which more drugs are sold, which drugs are slow-moving in specific states, and much more. Similarly, by analyzing the production cost and time involved in different phases, you can glean better insights and take measures to cut down on both. Check out our sample pharmaceutical dashboards below to learn more about how we can help your pharmaceutical company grow.
Access live 30-minute demo with our experts
Pharmaceutical Dashboard Examples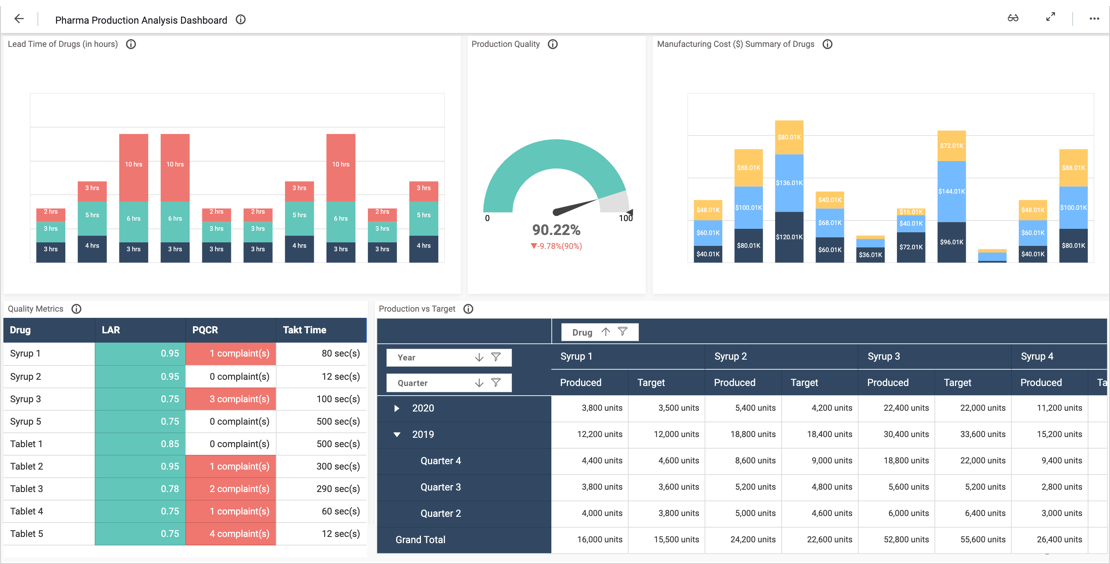 This pharma production KPI dashboard provides a detailed overview of production quality via cost and time incurred in different quarters. With this dashboard…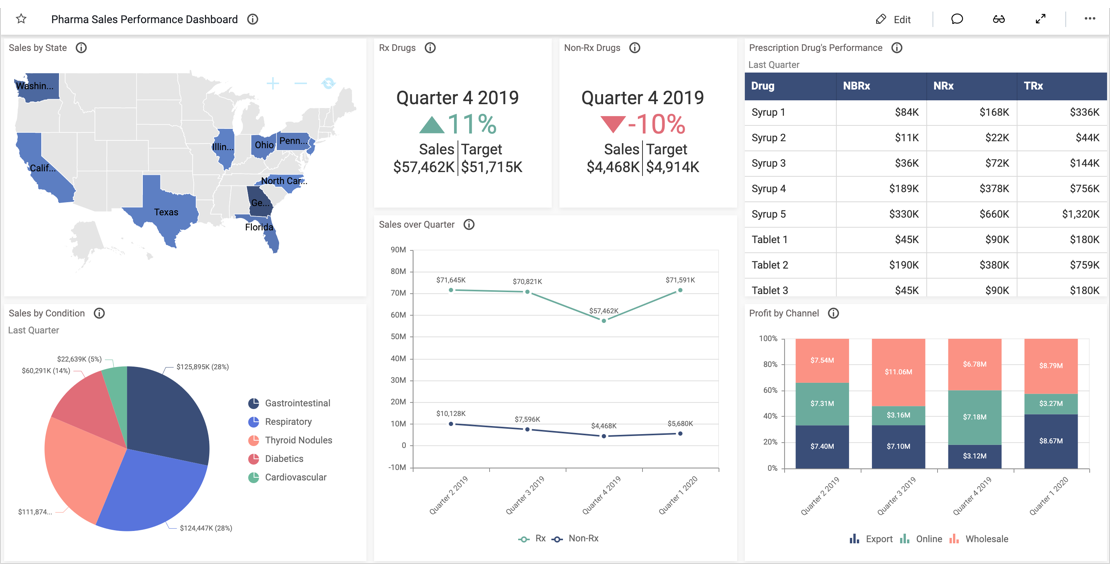 This pharma sales KPI dashboard provides a detailed overview of sales performance in different states over past quarters. With this dashboard…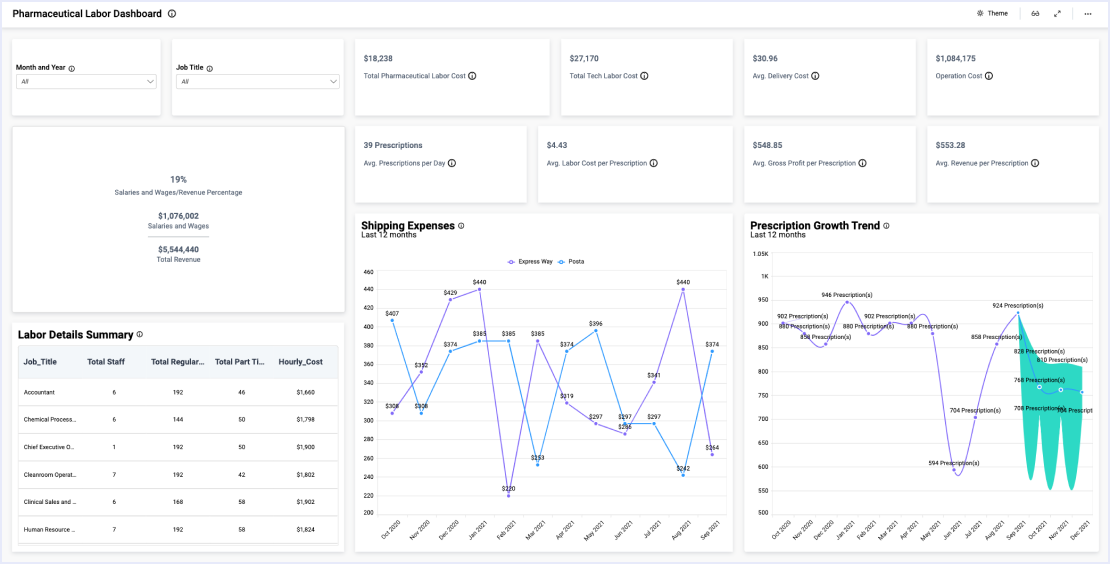 This pharmaceutical labor dashboard highlights pharmaceutical labor KPIs relating to revenue, operating expenses, and sales trends. With this dashboard…
Smart Dashboard for Pharmaceutical Analytics – Common Metrics
With Smart Dashboard's user-friendly, fully customizable, interactive dashboards, you can track all the key performance indicators that pharmaceutical experts depend on:
Rx and non-Rx drugs sales for different quarters.
Sales volume by prescription—NBRx, NRx, TRx.
Lead time and takt time for producing a drug.
Production cost summary.
Quarterly summarized pivot comparison for produced units and the target set for drugs.
Sales volume for different conditions in different states.
We'll help you find the best solution for you